MIDES News 2018
SimTech is part of a consortium of 12 international partners within the MIDES project:
MIDES - Microbial Desalination for Low Energy Drinking Water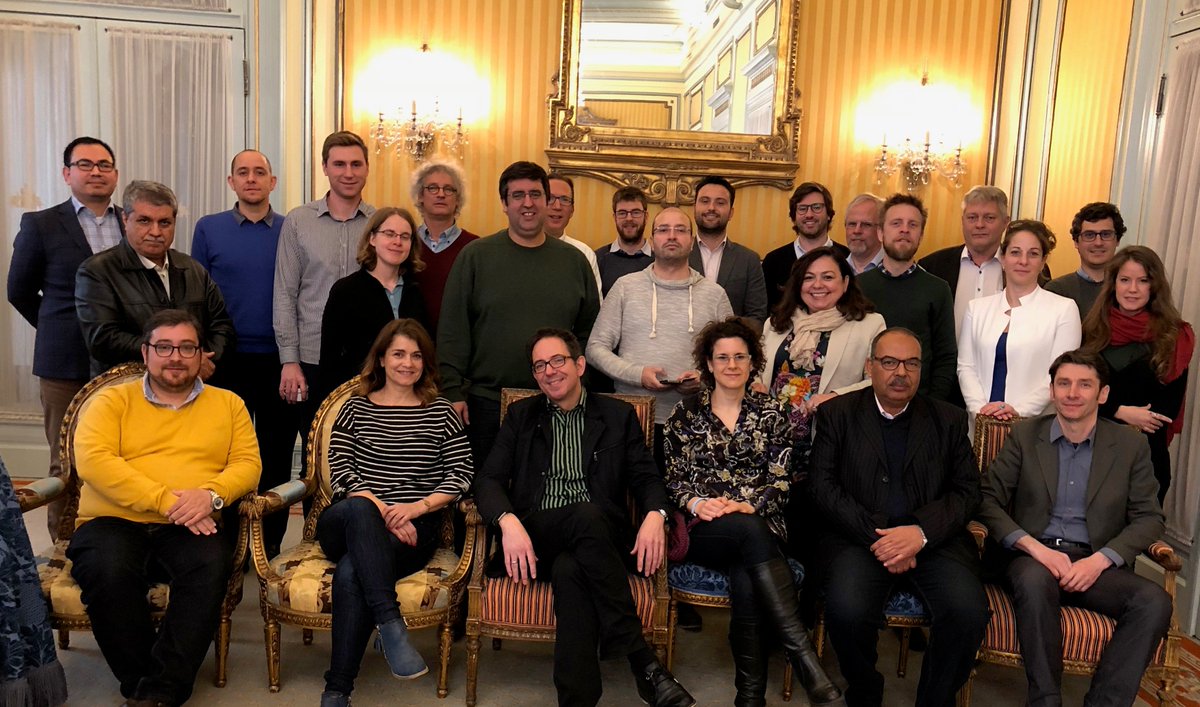 MIDES partners taking a short break from progress on drinking water innovation at our 24-months project meeting in Lisbon.
The central focus of MIDES is the demonstration of new affordable technologies for desalination to cope with shortage of fresh water.The MIDES project aims to revolutionise desalination by developing a sustainable low-energy process of producing safe drinking water, using Microbial Desalination Cells (MDC) as a pretreatment for reverse osmosis (RO). The 48-months EU Horizon 2020 project will run another two years till 2020, to develop the world's largest demonstrator of the innovative MDC technology. Demonstration sites are currently planned for Chile, Spain and Tunisia.
This project has received funding from the European Commission's Horizon 2020 research and innovation programme under grant agreement No. 685793.
You find more information here:
MIDES Project Homepage / MIDES on Twitter / Preparing the first MIDES demonstration site